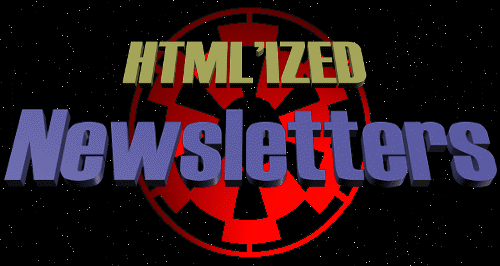 Welcome you are the
visitor to this site since January 27, 2000 enjoy your stay...

This site represents the past and the present of the Emperor's Hammer. This site contains the EH's main Newsletters. These NLs truely made this club what it is today. You can view the Newsletters in this archive from your web browser. There is no need to download them to take a look, this is all in html. So why don't you take a journey and see what started the Emperor's Hammer, and what its present state is. You could become a regular visitor of this site to see what happands in the future.

Wow, what an interesting few weeks. It looks like our web site has moved :-) Sorry for the inconvenience folks. Hopefully this new location will become a more permenant site.

At the current time all the newsletters that will be hosted on this site are not htmlized yet. The htmlization process is a slow and arduous task, however progress is getting made. Presently, there are only 11 old EH NL's left to be htmlized. The Subgroup NL htmlization has just began. However, these nls will take less time to complete due to them having less size then that of the main club newsletters. Visit frequently to see the progress being made. < SALUTE >

***NEW***
NL # 33 has been htmlized and uploaded. NL #75 and #76 have been linked.
LAST UPDATED on 3/19/02
This page was created and is maintained by Fleet Admiral Yodavin.